Barry Marshall chooses to work in a style similar to early California plein air painters with a mixture of strong brush work and glazes to capture the contrasting luminescence of the sky and the energy of the sea. 
Marshall has studied sculpture, figure drawing, and painting at Cabrillo College; Orange Coast College, the Denver Art Student's League, Cape Cod School of Art, and the Montserrat School of Art. He studied oil painting with Robert Nally (seascape painting), Helen Van Wyck (still life, portraits), David Curtis (plein air landscape paintings), Don Stone, Paul Lavallee, Charles Vickery and George Gabin.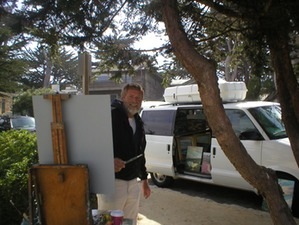 On Location.  A
 familiar sight along the Carmel and Pacific Grove coasts.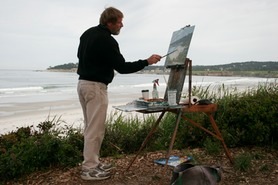 Barry Marshall - The Man and his Art April 20, 2005, Carmel, California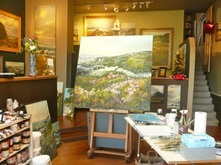 Gallery By The Sea 


Twists and Turns                  
Interesting the road one takes to becoming a plein air painter. From aeronautical studies to missile firing systems, bar tending, carpenter, cabinet maker, sculptor, even building and owning "Udder Nonsense" a very successful icecream store.  Entertwined with all this, a 20  year metaphysical search.  Now finally a freedom to express.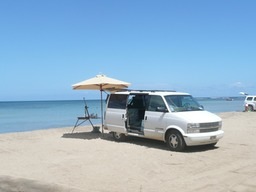 On location
From Carmel and Pacific Grove to Hawaii for six months.  Back right up to the waters edge.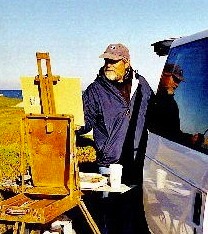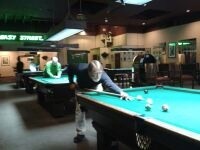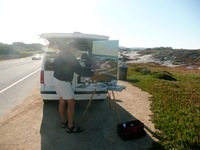 On location in Pacific Grove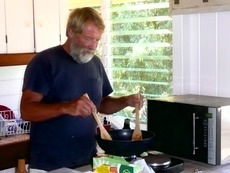 Learned to cook for the first time
In Hawaii  Stir fry rules
W